Branches Counseling Testimonials

Comprehensive Individual, Adolescent, Couples, and Family Therapy

"As parents, we cannot be prepared for all things. In our family's case, we encountered a problem that we were incapable of addressing effectively; not for lack of effort or lack of love, but lack of specific knowledge and training. When your child has drug problems, so many of your parental instincts turn out to be exactly wrong!  After watching our son and our family spiral downward into a seemingly hopeless situation, we found our way back. Professional guidance, instruction, discipline and support from a qualified therapist paved the road map back for us. We recently celebrated two clean years and owe a huge debt of gratitude to Ms. Bunn, the therapist who guided our recovery plans. We cannot repay in kind the benefits we have reaped but we can urge others with similar problems to place their trust in Ms. Bunn. If we had it do all over again, we would!"

Mike L. ~ Fort Wayne, Indiana

"Tragedy had struck our family as our youngest daughter of three struggled with depression, anxiety and withdrawal from us and life. Her behavior quickly manifested itself into substance abuse and self-destruction, which in turn, escalated into dysfunction within our entire family. This was not something my wife and I wanted or planned. Most certainly, this was not something we were equipped to handle. We needed help that counselors and therapists we were seeing on a regular basis since our 17 year old daughter was 12, could not provide. We were devastated and our family life spiraled out of control.

Life happened to us but not the way we planned.

Today, I believe there are gifts that come from where we least expect. It is because of Victoria Winebarger that each member of our family, individually, and as a family unit, is even stronger than before tragedy had struck. I am grateful for this journey because it shaped us into who we are today…a family that can endure everything life has to offer.

Victoria challenged our thinking and forced us to dig deep into core issues as individuals and a family group. She is a student and teacher of therapeutic modality that constantly seeks to bring out the best in us all. Her conviction and relentless pursuit of excellence in everything she does in unparalleled. Victoria Winebarger has left an imprint on our lives that will never be removed.  We are forever grateful."

The Litynskyj Family ~ Troy, Michigan

"I have always been impressed with Ms. Winebarger's vast knowledge of trauma, grief, addiction, and families.  I have observed many groups that she has facilitated.  I always found myself excited to watch her groups each time because I always knew it would be excellent, the clients would accomplish some true work on themselves, and I would learn something.  She can show much empathy and care while addressing clients' fears and core issues, and her personable qualities make her extremely easy to talk to.  I have personally learned innumerable valuable things about human behavior from Ms. Winebarger, and most importantly, her past clients have always spoken of how deeply she helped them, went above and beyond, and even saved their families." 

Melanie Short, MSW, LSW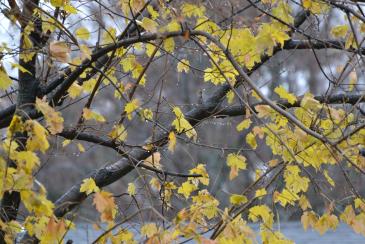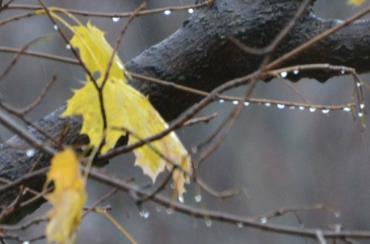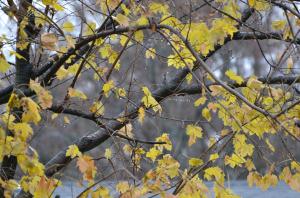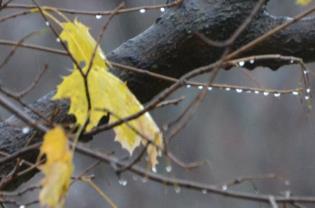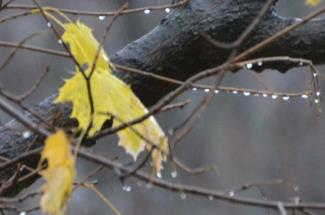 Branches Counseling has 2 incredibly dedicated & passionate therapists who offer a much needed service for those in great need of treatment. These women believe in what they do, do it well, and know there stuff!

Sue R. Cooper ~West Bloomfield Township

Branches Counseling, PLLC: Victoria Winebarger, MSW, LMSW, CAAC, CAADC; Beth Bunn, MSW, LMSW, LCSW, LCAC

16801 Newburgh Rd. Suite 109, Livonia, Michigan, 48154: (734) 377-4134

Copyright by Branches Counseling, PLLC © 2014 All Rights Reserved             

"Working alongside Beth in an intensive treatment setting, I was able to consistently see her ability to establish solid rapport with clients and families; her caring manner inspired the trust that was the foundation for healing and growth in many peoples lives. Additionally, Beth modeled a proficiency in a number of different clinical skills that empowered her clients to both overcome day-to-day struggles and to pursue their long-term goals. I believe it is this ability to be simultaneously excellent in "the little things" and "the big picture" that makes Beth the excellent clinician and colleague I know her to be."

~ Curtis Trent, LMHC

"Vickie is an EXCELLENT therapist and provided excellent service for my family. There is no higher recommendation that I could ever give to someone in her position. It was a pleasure to work with her and I am very thankful for everything she did to help my son."   Top qualities: Great Results , Personable , Expert

                 Keith Lockwood ~Farmington Hills

"Beth worked with our family at a time when we were at a crossroads with our son and his problems. After four years of struggles and many other efforts, nothing had helped. The tools we learned during our six months of work with Beth have turned our lives around. I would recommend her as a counselor to anyone seeking help for a variety of issues. She is the best at what she does."

Top qualities: Personable, Expert, High Integrity

Lindsey Schaefer ~Indianapolis

"At a time when our family was being torn apart, we engaged Beth and she began right away to identify our issues and then reveal them to us clearly, however painful they were. Our issues were severe and were beginning to corrupt the fabric of our family. It was remarkable the way she was able to "see" our family and the roles we each played as she began to restore the family and bring us together again. It was clear that Beth cared deeply for our family as she gave us the help we needed to get healthy again. We came away with sustainable tools to help us better deal with family situations. For all of this, we are eternally grateful."  

  Todd Wade & Family ~Carmel

"Ms. Bunn has been my counselor. I have had the unfortunate occassion to be on the receiving end of many ineffective therapists over the last three decades including psychiatrists and psychologists. Not here!

The fresh insight and perspective I received from Ms. Bunn coupled with her ability to "attack the slack," helped me to narrow in on my issues and develop a specific plan. Then with gentleness, yet an ability to help me to find my courage, together we battled demons of the past, conquered mountains of despairing memories and now I have hope for my future where no other professional could find a glimmer.

In a word, this therapist, ROCKS! I highly recommend her, but you must be ready to work, play, and be creative. Your world will change and then you will wake up in the morning and smile once again."

Michelle Fromm ~Macon


There are so many "therapists" out there that just sit and listen and collect payment--anyone can do that. These ladies really challenge their clients to help themselves. Love that.                                        Laura S. ~ Redford

My gratitude and appreciation for Branches goes so deep I am lost for words. They loved my child and my family when we were at our lowest.I now am able to live in today and treasure all the is good in my life. Forever thankful.

       The Degen Family~West Bloomfield Township

The therapists at Branches are always giving back to the community, and helping other people. People are definitely first here. It's all about heart.

Dale P.~Birmingham

In a time where many people of the metro Detroit area need quality integrated mental health and substance use counseling, Branches Counseling  provides critical services to individuals and families!

Amy W. ~Detroit, MI

The Therapist at Branches helped my daughter and our family through a very difficult time in her life. We are forever grateful.

Tammie S..~Flint


Thank you for the kind words and support. Our family of friends and supporters is the core of our practice, and we are honored that each of you has been willing to share you lives, families and community with us. Together, we will affect positive change in our individual lives, our families, our community, and ultimately, our world.

We are grateful for each of you.   Branches Staff

"Before coming to Branches Counseling, I was living a life surrounded by fear, anxiety, and panic. I felt as if no one could understand what I was going through, nor figure out why these horrible feelings and fears were "happening to me." I had little hope that things would ever change for me as I was stuck in a vicious cycle of anxiety.

Coming to Braches Counseling has changed my life. Ms. Bunn TRULY cared me and helped me develop tools to break the cycle of anxiety and fear. Knowing I was able to get in contact with either Ms. Bunn or Ms. W. day or night was extremely comforting through the first few weeks of attending Branches.

Not only did Branches help me gain my life and confidence back, they helped my entire family. My parents both have gained insight and are living a more fulfilled live because Branches touched them in a way that no other therapist has.

Branches has not only changed the way I feel about my past, they have helped me become so excited for my future! I feel that I am part of a family and Branches Counseling is a comforting home to help guide me through whatever life may bring my way."      Brittany C. ~ Livonia, Michigan

Branches Counseling has truly changed my life and given so much to me...life tools that are endlessly helpful. Branches is so dedicated to changing lives!       Julie E. ~Livonia, MI