Branches Counseling PLLC

Comprehensive Individual, Adolescent, Couples, and Family Therapy

16801 Newburgh Road  Suite 109

Livonia, Michigan  48154

(734)-377-4134

Branches Counseling, PLLC

Victoria Winebarger, MSW, LMSW, CAAC, CAADC; 

Beth Bunn, MSW, LMSW, LCSW, LCAC, MAC, CMHIMP, CCATP, CCTP 

16801 Newburgh Rd. Suite 109, Livonia, Michigan, 48154: (734) 377-4134 

 Copyright by Branches Counseling, PLLC © 2009-2020 All Rights Reserved       

Your Journey Begins Here....


"I feel refreshed and back on track thanks to Branches and their amazing tools! They are a blessing beyond compare!" 

            ~ Julie E. ~Livonia

"Thank you so much for your hard work and dedication to the kids in our community!!! You both are the best and have changed my life!" 

~ Lisa Rosenberg ~ West Bloomfield

"This practice is based on the belief that everyone brings strengths and valuable contributions to the therapeutic process."

 ~ Melanie Short, MSW, LCSW ~ Greenfield

"Branches will help you address the primary presenting problem and the core problem underneath. The therapists here remember why treatment began – to help people  because we believe in them. See how good it feels to feel like yourself again. Begin the healing experience. Now. The name may be "Branches" but they work from the heart."  ~ Melody Beattie ~ Author

 Codependent No More, Language of Letting Go, The Grief Club, and fifteen other books.  Melody received the Janet Geringer Woititz award for Outstanding Contributions to Our understanding of Issues Related to Adult Children of Alcoholics in 2005.



Our therapists offer expertise and over 26 years experience in:

Specialized treatment options with a Strengths Based Perspective: 

Cognitive Behavioral Therapy 

Dialectical Behavioral Therapy

Motivational Interviewing

Rational Emotive Behavior Therapy

Behavioral & Family Contracts

Drug/Alcohol Education & Counseling

Our therapists are trained to help sort through the issues, and design a treatment plan that will help identify tools that will help alleviate problematic symptoms. When you feel like you are at the end of your rope, our therapists are available to offer the support you need.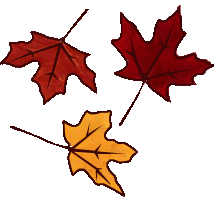 These two FABULOUS GIFTED LADIES, have and continue to show me how to go on a journey I didn't even know was mine to have! I am GRATEFUL on a daily basis for them. Love you both, Always.

~ Audrea S.~ Belleville

This place is amazing. I love both women so much! It has helped me grow and develop and help me be the best person I can be. All thanks to Beth. I'm truly grateful to continue to have this place in my life. ❤️

~ Lizz B. ~Novi

I've experienced Women's group, individual therapy and family therapy here. Just being at Branches makes me feel better. These women truly care about the people they work with, it's such a warm environment, and always feels like coming home. Who could forget tiny Journey, and that sweet little face always greeting me at the door with his toy. Thank you Beth & Victoria! ❤️

~ Donna N. ~Wayne